Parents in UK paying additional 5% for childcare for under-twos than a year ago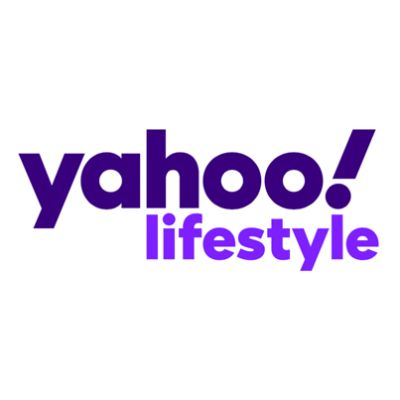 Parents in England, Scotland and Wales are forking out 5% more on childcare for under-twos than they did a year ago, and 4% more for two-year-olds.
According to children's charity Coram, childcare now costs on average more than £130 per week for a part-time nursery place for a child under two, or more than £6,800 per year.
The findings of Coram Family and Childcare's survey also suggest that childcare costs are rising faster than price increases generally, with the Consumer Prices Index (CPI) measure of inflation standing at 1.8% in January.
The annual survey is based on data from 175 local authorities gathered between November 2019 and January 2020. 
While parents know that childcare is one of the biggest expenses, the survey revealed it is something of a postcode lottery when it comes to how much you have to fork out to have your children looked after by a professional and how easy that childcare will be to find.
The most expensive regions in the UK are London and the South East, where the cost of a part-time nursery place for a child under two is £165.47 and £144.90 per week respectively.
That compares to the least expensive regions - £116.25 in the West Midlands and £113.76 in Yorkshire and Humberside.
Even where parents can afford childcare, many will struggle to find it, with availability little improved on last year.
In England, just over half (56%) of local authorities have enough childcare for parents working full-time, compared to 57% in 2019.
There may also be gaps if parents are working outside regular office hours, if children have disabilities and if children are older - aged between 12 to 14, according to the report.
The average weekly price for families using an after school club five days a week across Britain was found to be £60.99.
Though many families are entitled to support, subsidies and free entitlement, Coram believes the current system is too complicated, which leaves some families missing out on the childcare help they are entitled too.
Following the findings, Coram are now calling for changes in the system and suggest several potential improvements including increasing the maximum amount of childcare costs paid under Universal Credit and moving to up-front payments for childcare.
There are different funded childcare schemes across the UK.
Since 2017, working parents of three and four-year-olds in England have been entitled to 30 hours' free childcare a week - up from 15 hours.
Parents of three and four-year-olds in Scotland are entitled to around 16 hours of free childcare a week during term time.
In Wales, working parents of three and four-year-olds could get up to 30 hours a week of early education and childcare.
The 30 hours is made up of a minimum of 10 hours of early education a week and a maximum of 20 hours a week of childcare.
Commenting on the survey findings Claire Harding, head of Coram Family and Childcare, said: "Good childcare is essential: it enables parents to work and boosts children's learning. But for far too many families in the UK, it just isn't working.
"Recent Government investment is welcome, but many families still face crippling costs, especially in the period from the end of parental leave to when a child turns three."
The research echoes earlier research, which found increasing numbers of parents were struggling with childcare costs.
Last year, the Government released its Childcare and Early Years Survey of Parents 2019 which found a rise in the number of families finding it "difficult" or "very difficult" to meet their childcare costs.
In conjunction with this survey, new research led by childcare platform, Y​oopies UK found that the UK ranks in the top three most expensive countries for childcare in Europe, surpassing the price of university tuition fees.
Despite the calls for more affordable childcare, a​ Yoopies study ​reveals that British parents pay far more than their European neighbours.
Without taking Government aid schemes into account, the UK is the s​econd most expensive country f​or childcare services, with parents forking out on average £858 a month.
And it seems single parents are often being hit hardest. Research by FairMoney.com found that 15% of single parents claim they are being bankrupted by the costs of childcare, further demonstrating the real-life implications of Coram's research.
Dr Roger Gewolb, Founder and Executive Chairman of FairMoney.com, is now calling for increased financial support to be pledged at the forthcoming Budget in order to support Britain's most vulnerable families.
"The government has previously stated that by 2020/21, there will be £3.6bn of investment in childcare and early years education, with the hope to give families further flexibility. However, with the amount of single parents in particular finding themselves to be bankrupted by childcare costs, perhaps we need to start questioning whether these pledges go far enough."
You can view the original article here: https://www.yahoo.com/lifestyle/parents-childcare-5-more-expensive-children-111551371.html?guccounter=1&guce_referrer=aHR0cHM6Ly93d3cuZ29vZ2xlLmNvbS8&guce_referrer_sig=AQAAAMbJy34dkM23sR10K1WejFAEP9uTFPRaSiiZK-_J8Ma5cIfihQ3QMzAElzmfBAoktMaae_nE2URuxYcvjqmI-KSQ3qcPgMfxsmGnpCuXwtSG-HrHOV8J2xd3zmYLfbl3plPc5aEc_3myoxxT8bx-GZNo7ijogDJyQFxiiEHKuAVb