"We are FairMoney™ You can be too"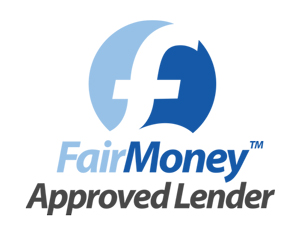 The FairMoney™ Approved Lender Programme
In today's world, following the financial crisis of recent years and the failure of the financial markets to give customers what they require, the need for lenders to operate responsibly and fairly at all times, and for customers to be treated fairly, is of the utmost importance.
At FairMoney™, treating customers fairly at all times (TCF) is imbedded within all that we do. In fact, one could even say that treating customers fairly is in our DNA.
In consequence, as a fair loans comparison website, and in order to get customers the best loan to suit their circumstances whatever their current credit status, we have created the FairMoney™ Approved Lender Programme so that responsible lenders and loan brokers may easily be identified and display the FairMoney™ Approved Lender logo. This so that both existing and potential new customers can easily identify responsible lenders that subscribe to the FairMoney™ Promise.
For details on how to become a FairMoney™ Approved Lender, please contact admin@fairmoney.com.