Gewolb: Peer-to-peer failings are a national disaster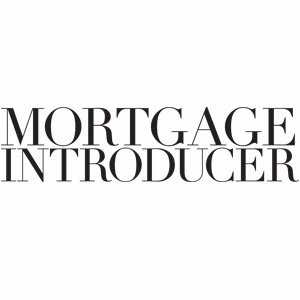 The failings of peer-to-peer platforms should be seen as nothing short of a "national disaster", according to Dr Roger Gewolb, executive chairman and founder of FairMoney.com.
The founder of the loans price comparison website has long called for increased regulation of the sector as he fears not enough is being done to protect consumers, both depositors and borrowers.
His warning follows the collapse of peer-to-peer platform Funding Secure which has put some £80m worth of investment at risk from over 3,500 investors.
Indeed this is by no means the first. Last year saw the collapse of Manchester-based peer-to-peer lender Collateral which entered administration after trading without a licence, putting £21m of investor money at risk.
The company had run into problems after taking on an £8.5m property loan.
This was followed by fellow P2P platform Lendy which collapsed into administration at the end of May, potentially leaving 20,000 investors out of pocket.
A total of £152m had been invested in the platform by the time it entered administration and some customers had six-figure sums on the line.
This has led Gewolb to call once more for increased regulation of the sector calling for a transfer of responsibility from the Financial Conduct Authority (FCA) to Threadneedle Street.
He said: "Time and time again, I have called for regulation of P2P to be handed from the FCA to the Bank of England.
"Yet, nothing has been done. If small banks were crashing every month, it would be spread across the front pages and seen as a national disaster. These quasi-banks must be seen in the same light."
City watchdog the FCA has been taking a tough stance on P2P of late and has issued a stark warning to firms who are not hitting the required standards.
At the beginning of the month the FCA sent a seven page Dear CEO letter to lenders warning them of a "strong and rapid crackdown" if P2P firms do not address its concerns.
The letter highlighted issues around P2P lenders potentially exposing investors to a greater amount of risk than they may appreciate.
This is something that Gewolb also highlighted in his warning.
He said: "I'm not concerned about the hedge funds, insurance companies, institutional investors or banks that invest into P2P platforms.
"They're professionals and they can look after themselves. What we're seeing though are individual investors who are thinking that they can get a better return via these interest rates promised with P2P investment.
These consumers simply don't fully understand or appreciate the risks assumed when becoming involved with the industry and frankly, the health warnings from platforms are insufficient and the FCA is concerned.
"Investor/depositors need to appreciate that they are risking £10,000 for perhaps an extra £1000 of interest per year."
He attributed the influx of investors to "continual announcements from some platforms that they are making record loans and margins".
He added: "I believe that what is actually happening is that, as more and more traditional banks lend more and more, these P2P platforms are being driven up the risk curve, having to take on higher levels of risk with borrowers and charging them higher interest rates.
"People from outside the industry think that they're doing better, but really, they're probably just taking greater risks.
"There is no way to know because, under the FCA, these platforms are allowed to police themselves. Thus, there is no independent assessment of loan portfolio and risk quality, as there would be very strictly with any licensed bank, by the Bank of England.
"And, even then, things can go wrong, such as happened with Metro Bank, for example. It's the Wild West out there, but, time and again we are seeing these risks failing and collapses becoming more inevitable.
"Why isn't anyone saying anything? It's an absolute scandal!
"The Bank of England must now look after these platforms and if not there must be deposit protection."
You can find the original article here: https://www.mortgageintroducer.com/gewolb-peer-to-peer-failings-are-a-national-disaster/