Over 55s using pension to help out their children - poverty rate for UK elderly revealed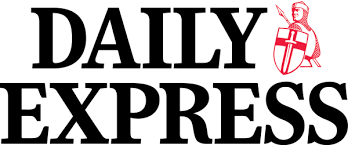 RETIREMENT is a time which many people may have saved for, however, new research suggests thousands of over 55s are using their savings, including part of their pension, to support their children. Amid the news, the poverty rates for the UK elderly has been highlighted.
Thousands of generous over 55s are gifting money to help their family onto the housing ladder, using savings and even their pensions, research from FTSE100 financial services group Legal & General and Cebr has revealed. But, in doing so, the data suggests that many people could be accepting a more uncertain retirement. The findings follow earlier research from Legal & General, showing that this year, the average "Bank of Mum and Dad" contribution has risen by more than £6,000, to £24,100.
According to the research, more than half of these lenders (53 per cent) are using cash to help their loved ones with these big financial moves.
Meanwhile, nine per cent are cashing in lump sums from their pension savings.
Seven per cent are using their pension drawdown, while six per cent are drawing on their annuity income in order to help support their family members' homeownership ambitions.
However, it seems that the generous move is resulting in some over 55s facing a more uncertain retirement.
More than a quarter of these "Bank of Mum and Dad" lenders (26 per cent) are not confident they will have enough money to last retirement, after helping loved ones.
The findings show 15 per cent have said they've had to accept a lower standard of living, following their generous gifting - while six per cent are choosing to postpone their retirement.
Chris Knight, CEO, Legal & General Retail Retirement, said: "Thousands are still dependant on the Bank of Mum and Dad to take their first or next step on Britain's housing ladder.
"The generosity of parents and grandparents is inspiring, but many are making big financial decisions without adequate planning or professional advice.
"Retirement is much longer, and much more varied, than it used to be.
"Gone are the days of 'once and done' retirement decisions. Informed choices in the run-up to, and at the start of, the retirement journey can make a huge difference when it comes to being able to fund the retirement people really want.
"As an industry, it is crucial that we provide the products and solutions people need in later life, as well as encourage them to seek the support of advisers who can help them navigate this increasingly complex landscape."
The proportion of elderly people living in severe poverty in the UK is five times what it was in 1986, according to a new report, Pension Reforms and Old Age Inequalities in Europe.
In 1986, the figure stood at 0.9 per cent, however the research suggests a rise to around five per cent.
According to new research by FairMoney.com, 18 per cent of pensioners have said that financial stress is causing them to lose sleep at night.
Dr Roger Gewolb, Executive Chairman of FairMoney.com, said: "Something has to change. The economic crisis of 2008 has continued to have knock-on effects, with banks not lending at a fair rate and many being forced to turn to payday lenders, making their future ability to lend much more difficult.
"This has happened across the board and the research today from FairMoney.com demonstrates that pensioners are trying to help out their children while battling with poverty themselves.
"This is not fair and if we don't do anything, this situation will continue to cause financial and health issues for millions of British pensioners."
You can read the full article here: https://www.express.co.uk/finance/personalfinance/1171360/pension-uk-my-...