Credit Control: Ensuring Best Practice As Consumer Borrowing Increases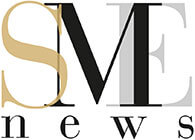 The UK's rising debt issue: as consumers continue to borrow, what safeguards are in place?
Recent Bank of England Money and Credit Statistics showed that whilst consumer lending in the UK was increasingly slowly, it was still growing despite fears regarding Brexit and other international market issues.
George Robbins, director of financial services at TransUnion in the UK comments on the latest BofE Money and Credit statistics and how they impact on the financial market.
"The latest monthly Money and Credit statistics from the Bank of England reveal a mixed picture. Consumer credit was up by £0.5 billion, showing that even the continuing Brexit uncertainty hasn't put a stop to spending. However, the increase is the lowest since November 2013, which is not overly surprising, as consumers tread carefully and banks and finance providers tighten up on their lending criteria."
"In particular, a drop in lending for new cars was a major factor in slowing growth. However, alongside this, credit card lending saw an increase for the first time since last June, suggesting that consumers are perhaps more reluctant to consider large purchases or long-term loans in the current economic climate, but are keen to utilise flexible borrowing, such as credit cards, to meet their funding needs.
"Mortgage approvals dropped last month, which may indicate a forthcoming reduction in mortgage lending on the horizon. However, for March, there was in fact an increase of £0.8 billion in borrowing against properties, helping to maintain growth in the housing market, albeit at much lower rates than we've seen previously. Approvals on re-mortgages went up slightly last month, suggesting consumers are still keen to take advantage of continued low interest rates and use their properties to boost their financial security."
Whilst consumer borrowing is only increasing slowly, with these latest figures showing the lowest increase in consumer credit since November 2013, they show that the amount UK consumers is borrowing is not decreasing. With more and more consumers borrowing and issues such poor lending practices growing, lenders and banks need to revolutionise their practices to ensure that they support those looking to borrow and help them to receive the best possible value and service.
Recent years have seen consumers increasingly disenfranchised with lenders, and figures from the Financial Ombudsman's Annual Review show an 89% rise in complaints about consumer credit since 2018.
Seeking to offer a unique approach that combined favourable interest rates NatWest recently introduced a new card offer a credit card that charges 0% on balance transfers for 23 months and 0% on spending for three months, despite parent group Royal Bank of Scotland plc., having previously pledged not to offer customers interest-free credit card deals to reduce the issue of consumers borrowing more than they can afford.
Previously, the bank had pulled out of offering 0% deals after saying it was concerned about customers taking on unmanageable debts, lured in by low rates only to be hit by higher chargers when the deals ran out. The new NatWest offering will dispose of the more toxic elements of balance transfer deals, such as late payments and balance transfer fees. Those who use the card will also be encouraged to go through a 'financial health check' and will receive reminders before the 23-month introductory period comes to an end.
Dr. Roger Gewolb, Executive Chairman of FairMoney, commented on the move and expressed that it was important that lenders and banks focus on combining consumer support with value-for-money.
"It is great that banks are doing more to address some of the more toxic elements of credit cards. They are right to be wary of luring customers in with promising deals only for them to be left with high charges after a few months. More banks should be aiming to provide credit cards and loans that are fairer for all consumers."
Such a move is important for the market, and needs to be followed up by more lenders and financial institutions over the coming months. Consumers need to know they are getting good deals and will receive good service when they borrow in order to continue spending in the future, and as such the introduction of cards such as this could make a great deal of difference to the UK's economy.
Read the article here: https://www.sme-news.co.uk/credit-control-ensuring-best-practice-as-consumer-borrowing-increases/