10.5 million Brits believe they are in worst financial position ever, FairMoney.com research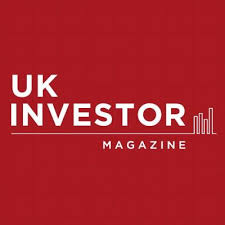 A fifth of Brits believe that they are in the worst financial positions that they have ever been in, nationally representative research named Brexit Broke Me reveals.
The research, conducted by FairMoney.com, shows that 10.5 million people in the UK feel that they are in the worst financial position they have ever found themselves in.
Additionally, over half of Brits (53%), said that their average disposable income per week is less than £0.
The research coincides with the breaking news that Boris Johnson has been successful in succeeding Theresa May as the next Prime Minister of the UK. But will he be able to resolve the Brexit deadlock and ensure a resolution is found before the UK comes crashing out of the EU on 31 October?
The research also reveals that 22 million Brits do not understand how Brexit will affect household bills and 30 million believe that Brexit will increase the price of food and produce in supermarkets.
"At long last this laborious process has come to an end. We welcome the news of a new Prime Minister and urge that the concentration of the country is fully focussed on resolving the Brexit conundrum," Dr Roger Gewolb, Founder and Executive Chairman of FairMoney.com, provided a comment.
"Our research at FairMoney shows quite demonstrably that millions of Britons are in their worst financial situation for years and quite frankly this process has taken valuable time from looking for resolutions to solve the Brexit issue," Dr Roger Gewolb continued.
"Now that a new leader has been elected, for the good of the British people, we need to put the constant scaremongering that has dominated our political rhetoric on the back-burner, and get this country moving forward. This is not about personal politics, but for the good of the country. We need to ensure that the next Prime Minister can lead the country in a positive direction. That means restoring Great Britain's mojo and getting our focus back."
Read the full article here: https://ukinvestormagazine.co.uk/10-5-million-brits-believe-they-are-in-worst-financial-position-ever-fairmoney-com-research/