Don't Bank On It: U.K.'s Overdraft Charge Shake Up Is Good News For Customers, Not Banks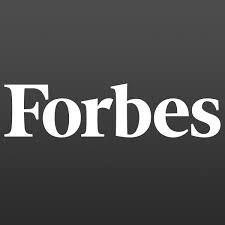 British banks and building societies have done well from overdrafts. In 2017 alone, they made over £2.4bn from overdrafts, with around 30% of those fees coming from unarranged overdrafts.
Now this reliable source of revenue looks a little more uncertain, thanks to the biggest shake up to the overdraft market in a generation, with reforms confirmed recently by Britain's Financial Conduct Authority (FCA).
The new rules, which will come into effect on April 6 2020, mean that U.K. banks and building societies will no longer be able to charge fixed daily or monthly fees for overdrafts. They will also be required to charge a simple annual interest rate on all overdrafts and overdraft advertisements will need to come with the interest rate clearly displayed.
The reforms aim to tackle the the high levels of unauthorised overdraft charges currently levied on those who stray into the red. According to the FCA, 50% of the U.K. banks' unarranged overdraft fees came from just 1.5% of customers.
"What some banks are charging currently on unauthorised overdrafts is higher than pay-day loans, so at least that should be clarified," says Dr Roger Gewolb, Executive Chairman of FairMoney, the loan price comparison site.
Each year, according to FairMoney, 33 million people - well over half the U.K.'s banking population – rely on unplanned or planned overdrafts.
Since the millenium, the number of self-employed workers has increased from 3.3 million in 2001 to 4.8 million in 2017, according to the Office for National Statistics. The number of self-employed workers aged 65 and above has nearly tripled since the global financial crisis.
Does this have anything to do with racking up unauthorised borrowing fees? "I'm quite sure that more people are borrowing because of it," Gewolb replies. "It's a more serious problem that even two years ago, because of the rise of the gig economy and zero hours contracts."
As fintech companies make an ever-increasing dent in several aspects of bank and building society traditional business, the gap between rising bank and building societies' charges and customers' perception of value appears to be rising. FairMoney research suggests that 17% of British citizens – nine million people - feel abandoned by the UK's high-street banks.
The FCA also says that banks must do more to indentify customers in financial difficulty and help them to reduce their use of overdrafts as soon as December. If the banks can no longer charge higher fees for unauthorised overdrafts, they may try to pass these on with excessive fees across the board, warns Gewolb.
Read the full article here: https://www.forbes.com/sites/heatherfarmbrough/2019/06/13/dont-bank-on-i...