Transformthemarket? The Next Evolutionary Step in Loan Price Comparisons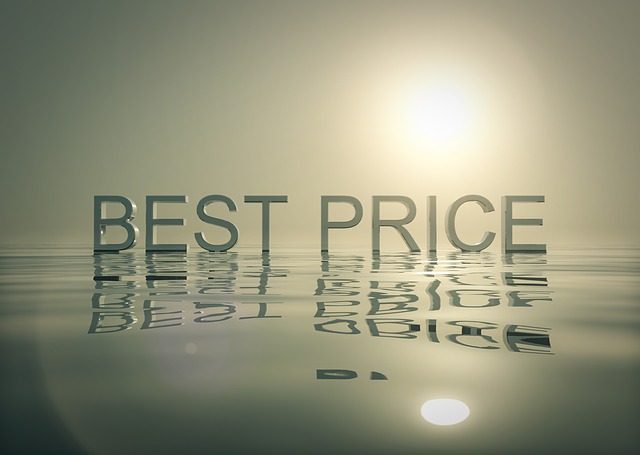 In today's world of financial instability, millions of cash-strapped consumers are turning to the internet in a bid to bag a good deal. Graham Donald, MD of Pancredit/Equiniti explains how, in this era of the 24/7 bargain hunt, consumers don't just want any deal, they want the best deal available.
Based on this premise, comparison sites have exploded in popularity enabling consumers to sift through thousands of deals in order to find the most attractive and appropriate deal for them. This phenomenon also extends to financial products; car and home insurance have proven particularly successful. Yet the facility to compare personal loan products is yet to take off.
With advances in loan comparison technology; however, this is all about to change.
The Current Issue with Price Comparison Websites

Price comparison sites typically list available loan products in a 'best buy' table, taking no account of the customer's financial circumstances. This often results in consumers spending time applying for the best rates only to find they are perpetually rejected by lenders. The reason for many is that their credit score or financial status means they never had a chance of qualifying for the loan in the first place. Frustrating, to say the least.
And it's not just the consumer that feels this irritation. Lenders must also commit time and resources to processing each and every application. With the reputation of high street lenders at an all time low, creating yet further consumer frustration will only serve to counter their attempts to win back the goodwill of the market.
The Future is Bright for Price Comparison Sites 

Thankfully, innovations in automated loans and credit sourcing technologies are pioneering a change. This year, we will see a step change in how the search and application facilities for personal loans on price comparison sites operate. Many are trialling multi-agency decision engines which automatically assess the circumstances of loan applicants, and intelligently match them to loan products to which they are both suited, and likely to qualify for. 
These decision engines filter the loan products displayed according to the profile of each specific consumer, improving the quality of the applications they generate for lenders, together with delivering an online experience which is bespoke to their brand. Such systems are designed specifically to prevent consumers from wasting their time and energy applying for loans which they never stood a chance of obtaining in the first place.
Both the price comparison sites and lenders benefit too. Not only do these technologies boost the referral fees the comparison sites receive from channelling successful applications to the lenders, who in turn benefit from a corresponding reduction in the cost of acquisition. But they also improve the reputations of both parties and encourage repeat custom.
By integrating these technologies into their loan search and application functions, price comparison sites are becoming much more than a shop window for loans. The role of price comparison sites in the online markets will be transformed, offering both consumers and lenders much greater value than they do at present.
"Within the next twelve months I expect all of the leading price comparison sites to implement similar technology. Given that it stands to benefit all stakeholders involved the lifecycle of loan applications, this valuable evolution can't come soon enough."
says Graham Donald, Director, Pancredit, a leading provider of loan application, administration and collection systems, intelligent credit sourcing solutions and business intelligence tools for banks, lenders, intermediaries and price comparison sites.
Wondering how we compare loans here at FairMoney? Then get your free loan comparison today here! It'll have no effect on your credit score and could leave you much better off.