FairMoney™ Founder Interviews Archbishop of Canterbury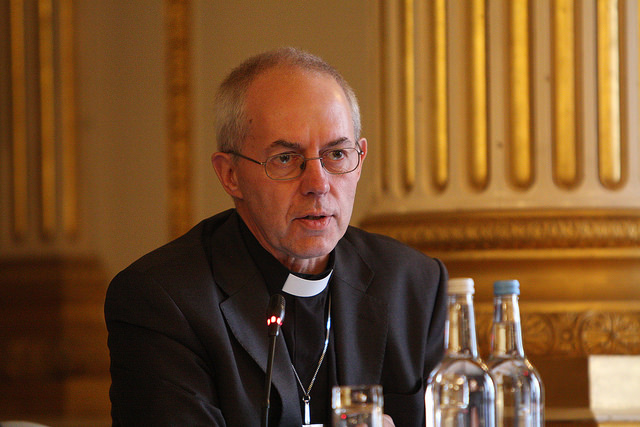 "I think the work you're doing is really special because it puts pressure on the institutions."
In a recent interview by Roger Gewolb, co-founder with Equiniti of FairMoney.com, the Archbishop of Canterbury, Justin Welby, said that genuine price comparison websites can play a key role in encouraging businesses to treat customers fairly.
The interview was conducted by Gewolb on behalf of the Campaign for Fair Finance™, an initiative he set up in 2012 to investigate the consumer lending industry's failure to serve the public properly, especially the steeply increasing population of nonprime consumer borrowers.
Misleading Loan Comparison Sites Should be Named and Shamed
As reported in The Times on the 12th October 2015, The Archbishop went on to say that online comparison sites that mislead customers by listing deals based on whoever pays the most to be on top, rather than offering a true comparison based on cost, should be publicly "named and shamed".
"Lenders that participate in these types of things… should find themselves with higher capital requirements and regulators breathing more heavily down their neck," he said.
These statements come after comments by the Archbishop in 2013, when he said that he wanted the Church to assist credit unions to grow in order to "try to compete Wonga out of existence" over a ten-year period. He added that "You can't legislate out bad practice in financial markets. People find their way round legislation, but people can't find their way round effective competition".
He has since set up a Task Force to increase the use and growth of credit unions and has also set up a network of church volunteers, the Church Credit Champions Network, to offer credit advice to people struggling with debt.
To this end, the Archbishop has also proposed a system of "sustainable community finance" that provides "quasi equity products" to help launch small businesses without the risk of debt finance.
Archbishop's Attack on Payday Industry a Catalyst for Change
When discussing the comments that he made in 2013 with Gewolb, the Archbishop accepted that there is a "place for short term accessible loans" but not at the high rates of interest previously charged by lenders like Wonga and other payday lenders.
The Archbishop agreed that his comments had been a catalyst for change, particularly the recent changes in legislation forcing payday lenders to cap interest rates and list their best deals on a reputable comparison website, such as FairMoney™.
FairMoney™ - The Ethical Loan Comparison Site
At FairMoney™ we believe that customers deserve a better loan comparison experience. In today's market, too many people, particularly those with a poor credit history, can't find the best loans for their circumstances. We don't think this is right or fair.
With our Smart Search Technology from Equiniti, we will find you the loan that best suits your profile in 90 seconds or less. Enter your details today and find the right loan for you – whatever your credit rating.
To see the full interview with Archbishop Welby on Gewolb.tv please click here.
(Image: Foreign and Commonwealth Office under CC BY 2.0)