Church Credit Champions Network Launched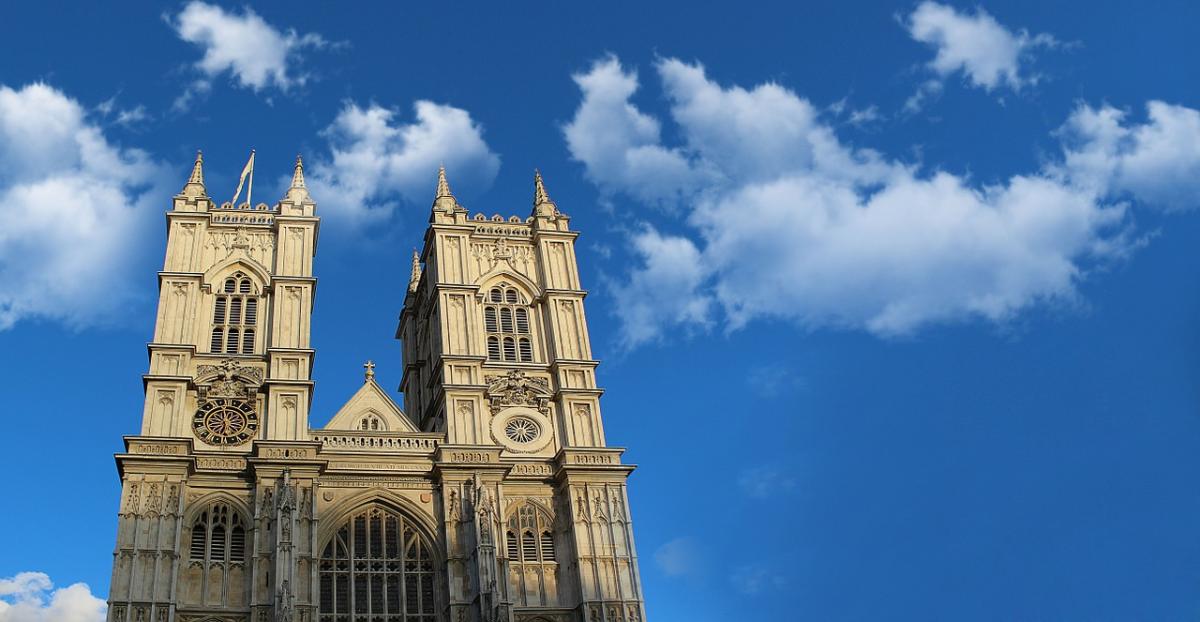 FairMoneyTM enthusiastically welcomes the launch of Archbishop Welby's Church Credit Champions Network (CCCN).
CCCN is part of the Archbishop of Canterbury's campaign against payday lending and for better community finance. It is a joint project between CTC and the Church Urban Fund's Together Network.
The CCCN scheme, launched in Liverpool last month, is piloting in both Merseyside and London. It aims to help the UK's most vulnerable borrowers get out of their debt spiral, including people with CCJs and bad credit ratings.
David Barclay, the creator and chief executive of the CCCN, was recently interview by Roger Gewolb, co-founder with Equiniti of FairMoney.com:
About CCCN
The Church Credit Champions Network is the result of the Church of England's concerns over the High-Cost Short-Term Credit industry (aka Payday Loans) and the associated rates of interest charged to customers.
These concern were illustrated by the Archbishop of Canterbury, Justin Welby, in a speech to the House of Lords in June 2013, after which the decision was made to move all of the Church's investments away from Payday Lenders.
The CCCN have us with provided some information that details their history, current activities and future plans:
"The Church Credit Champions Network (CCCN) was started in 2014 to harness, and direct at a local level, the energy created by the Archbishop of Canterbury's public intervention on challenging consumer credit, especially payday lending issues.
The role of high-cost credit companies in driving problem debt in the UK in the last few years has led many to consider options for promoting affordable credit alternatives. Organisations such as credit unions offer realistic alternatives to high-cost credit which are both more affordable and more flexible than mainstream financial providers, whilst also offering incentives to individuals to develop savings.
Community finance organisations tend to have a particular geographic focus, meaning they need to develop and maintain strong links into their communities. The Church has one of the UK's most extraordinary networks of locally-based communities, with around 50,000 churches active across the country, and is therefore an ideal vehicle through which to support community finance. CCCN has been designed to harness the energy of local churches for action on issues of financial justice, including supporting community finance providers.
The Network helps churches identify local issues around their community's money and debt problems, such as the ease and access of high-interest loans, lack of accessibility to financial advice, and the ongoing struggle of the cost of living. Once a church has identified the issues in its community, the Network then provides training and support for action.
Last year, 10 churches in the London borough of Hackney identified the need to support the local credit union as an alternative to the payday lenders proliferating on the high street. To do this they decided to work together on a '500 for Hackney' campaign to find 500 new members for their local credit union. In November 2014, representatives from the different churches walked together with the Chair of the Archbishop's Task Group on Responsible Credit and Savings, Sir Hector Sants, and national and international journalists, to the local credit union branch to hand in application forms and celebrate their success. Since then, several churches have had their members trained in order to open their church buildings as 'access points' for the credit union in areas with no local branch presence.
Another church in London started engaging with CCCN in Autumn 2014. After being challenged by the issues of money and debt in their community, the church signed up over 50 of its members to London Mutual Credit Union, attracting local news coverage in the process. Some members then undertook specialised training to help direct support to those who are in debt in their community. The Revd Mark Wakefield has described the Network as "the most successful campaign" he has seen in his seven years of ministry.
CCCN is currently active in London and Liverpool, with plans for a further national roll-out near the beginning of 2016. In just 18 months in London, and half that time in Liverpool, the Network has helped 250 churches engage on the money issues.
A Social Return on Investment (SROI) analysis reveals that CCCN has generated over £800,000 in community benefit so far, and that is expected to rise to £2,200,000 by spring 2016. This social value has been based on the community benefit of increased access to more affordable credit and increased volunteering. The scale and locality of churches across the UK, working through CCCN, is enabling a momentous opportunity for change to the financial system and the lives of many individuals."
Community Saving and Lending
The solution proposed by the CCCN relies heavily on the credit union model that is currently enjoying a resurgence after a period of 20 years. This community saving and lending model is tried and trusted, only falling out of fashion after heavy marketing by high street banks promoting their accounts and services.
It is a return to a solution that is founded on the not-for-profit idea, utilising the funds of a community for the community. However, it is also subject to localised criteria for lending risk and limits the potential resources.
This community model could mean that different UK communities have different levels of access to the credit market with different lending thresholds.
The CCCN model will make borrowing cheaper for many and reduced interest rates could be a major feature, but for the most vulnerable there is a real chance they will not meet the minimum criteria set by their local credit unions, leaving them with very few other options.
FairMoney™
FairMoney™ believes that those left behind by the CCCN will still need access to the fairest loan available, even if it is not at the rates offered by their local credit union. Because of this, we think it is still important for commercial lenders to work out how to serve the market in a fair way. Hopefully, in the future, there will be an opportunity for the two models to work together.
At FairMoney™, we believe the consumer lending industry has a duty of fairness to the customer, so it is great to know that the Church of England is taking active steps along the same path as FairMoney™. We have a wealth of experience, technology and industry insights that could prove exceptionally useful, and we are positioned to hold lenders accountable. Working together with the CCCN, we believe we can help reach more vulnerable borrowers and be a positive example of a sustainably fair business.
Compare Loans for Poor Credit Ratings 
At FairMoney, we believe that whatever your financial position, you should be able to access fair finance. To find the right loan for you, enter your details here and our Smart Search Technology will do the rest.